Here are some examples of injured people Attorney Larry Day has helped.  Names and specific monetary amounts are not provided to protect the privacy of clients.
---
MOTORCYCLIST SUFFERS TRAUMATIC BRAIN INJURY
This young man, in the prime of his life, suffered severe traumatic brain injury and multiple orthopedic injuries when a negligently operated car collided with his motorcycle.  Careful, timely processing of No-Fault First Party Personal Injury Protection ("PIP") claims helped pay for attendant care lovingly provided by family members in the family home.  This young man received the finest cognitive and physical rehabilitation available.  Eventually his care needs became too great even for this devoted family.  In depth research for placement in a residential facility that specialized in closed head injuries was diligently done.  This client has lived in a home for brain injured people for more than twenty years.  He continues to be frequently visited by his devoted family members, who take him on day trips.  The collective team effort of family, case managers and legal counsel was essential in providing the life-time of intensive, specialized care required. – This is why our Michigan No-Fault Act was created.   Early retention of experienced counsel is essential to providing quality care through aggressive pursuit of No-Fault "PIP" insurance benefits for profoundly injured accident victims.
The case against the negligent driver of the car was settled using a structured settlement that provides tax free monthly payouts for life.   The use of a structured settlement annuity, with an inflation escalator, has protected and maximized the recovery flowing from the settlement with the driver that caused this tragic accident.
Ongoing No-Fault "PIP" benefits and settlement against the insurer of the negligent driver have provided compensation for this young man that amounts to millions of dollars and continues to be paid.
---
WRONGFUL DEATH OF PASSENGER IN AUTO ACCIDENT
The deceased was a passenger in a car when the driver of the car negligently lost control and hit a tree.  The pivotal legal issue was who owned the car at the moment of the accident.  This determination was essential because Michigan has an "Owner Liability Statute." The car had allegedly been "sold" and title allegedly transferred a day and half prior to the accident.  The purported "buyer" (negligent driver) only had a small insurance policy while the "seller" (a large commercial business) had a large liability policy.  The legal and factual issues were complex and hotly disputed in court for more than six years.  The Court ultimately ruled in favor of Attorney Day's client making the large commercial liability policy of the seller available.  Finally, on the eve of trial a substantial settlement was achieved for the surviving members of this beautiful family that had lost a wonderful parent.
---
PARALYZED MAN WINS NO-FAULT DISPUTE TO STAY IN HIS HOME
This courageous client was rendered quadriplegic in a catastrophic auto accident.  A dispute arose with his First Party No-Fault Insurer ("PIP carrier).  The Insurer tendered a woefully inadequate all-encompassing daily rate for physician prescribed "one on one" 24 hour daily nursing care.  When pressed for an explanation of why the rate tendered was so low, the insurance company said it was based on the cost of housing at an Adult Foster Care Facility (AFC Home) where a few "med-techs" would attend multiple patients requiring substantial care.  Quite understandably, my client did not want to be institutionalized with impersonal care.  He wanted to be in his home with his family and have nursing care provided within his household.  Attorney Day sought an injunction which was granted by the Court ordering a reasonable rate that would cover in-home nursing care as the physicians had prescribed.  This injunctive relief temporarily allowed my client to stay in his home while the lawsuit pended. The insurance company continued to fight the rate issue in litigation, but finally agreed to pay a reasonable rate for around-the-clock nursing care. The in-home nursing care won for this client amounts to millions of dollars, but more importantly, this legal battle gave a very brave man what he was entitled to under the Michigan No-Fault Act.  It allowed him to stay in his home with his loving family.  Substantial penalty attorney fees and interest were awarded by the Court against this insurer for its unreasonable denial of benefits.
---
WRONGFUL DEATH OF SWIMMER RUN OVER BY POWER BOAT
A swimmer, parent, was killed when run over by a power boater on an inland lake.  The insurance retained lawyer for the negligent boater claimed my client was swimming in the boating lanes.  After depositions and significant litigation, including a dispute over the applicability of maritime law, the case settled for insurance policy limits during Mediation.
---
AN ALL "A" STUDENT SUFFERS "MILD" CLOSED HEAD INJURY IN COLLISION
This brilliant 4.0 (all "A") college student was involved in a head-on collision with a semi-truck.  He briefly lost consciousness at the scene of the accident, was taken to an emergency room by ambulance and released the same day.  As months passed after the accident he had headaches and noticed forgetfulness and short term memory problems.  At school he continued to receive "A's" but had to study much longer and harder to retain information and achieve the same academic results.  The key to this case was a neuropsychological evaluation diagnosis of mild closed head injury (CHI) or "mild" traumatic brain injury (TBI).  The case against the negligent trucker and the owner of his rig settled on the first day of trial for a substantial amount.
---
WRONGFUL DEATH OF INTERSTATE TRUCK DRIVER CUT-OFF BY HIGHWAY MAINTENANCE VEHICLES ENTERING EXPRESSWAY FROM THE SHOULDER
An interstate semi-truck driver was cut-off by two slow-moving highway maintenance dump trucks whose drivers chose to enter high speed traffic from the shoulder of an expressway rather than use the exit immediately ahead and re-enter using an on-ramp.  Defendants claimed it was reasonable to enter from the shoulder and also alleged the semi-driver had sleep apnea and had fallen asleep.  Aerial photo enlargements, personally taken by Attorney Larry Day, captured the scene of the accident.  These exhibits were used by Attorney Day during cross examination testimony to great advantage.  The defendants were sequestered and separately asked to draw their line of travel on clear plastic overlays laid atop a large aerial photo of the highway scene.  The drawings from each defendant were then flipped over on each other and the aerial photo.  These drawings were made during video deposition so a jury would be able to view what the defendants drew as they testified.   The disparity in "visual" testimony between the defendants destroyed their credibility.  Moreover, logs kept by the deceased semi-truck driver and the on-board computer printout, together with Michigan State Police accident reconstruction testimony, demonstrated the semi-driver was rested, responsive and clearly not asleep when surprised by the improvident entry of defendants slow moving dump trucks into high speed traffic.  The negligence case was resolved for a substantial amount.  First Party No-Fault Personal Injury benefits were also separately recovered for the family of the deceased.
---
GOLFER RECOVERS FOR LOSS OF EYE WHEN HIT BY GOLF BALL
Attorney Day represented a golfer who, while putting on a green, was hit in the eye by a golf ball driven from a neighboring hole.  Factual investigation, depositions and expert golf course architect testimony established that defective design of the golf course was a cause of the accident.  Attorney Day also argued that the hitter was another cause of the accident because he did not yell the required warning, "fore."  Policy limits were paid by the insurer of the hitter plus a substantial sum by the insurer of the golf course.
---
DEFECTIVE DRAINAGE CAUSES SLIP AND FALL IN PARKING RAMP
This unsuspecting client slipped as she exited a building that connected to a parking ramp.  Attorney Day viewed the scene while it was raining and recorded important video evidence.  This footage demonstrated that water from outside eaves was drained directly into the parking ramp, flowing down an incline and pooling immediately in front of the exit doors from the connected building.  During winter water would freeze, was not salted, and caused an unavoidable hazardous conditions right where occupants of the building had to exit to the parking ramp.  This client suffered painful bulging neck discs eventually requiring surgery.  The case was settled a substantial amount at Mediation when the insurance adjuster for the parking ramp watched the video.
---
MOTORCYCLIST HIT BY CAR
This client was hit by a car that turned left in front of his motorcycle.  Although the impact was at slow speed, he suffered a seriously fractured knee cap.  The case against the negligent driver was settled for a substantial amount.  First Party No-Fault Benefits were also recovered for this client.  (I will never forget how impressed I was to learn that this injured young man tried to comfort the distraught negligent car driver at the scene just before the ambulance took him away.)
---
PASSENGER INJURED WHILE RIDING IN AS GUEST IN DELIVERY VAN
This client was invited by a friend to ride in a delivery van.  The driver lost control, went off the expressway and hit a semi-truck that had pulled onto the shoulder to make a cell phone call.  She suffered multiple injuries the worst of which was a fractured knee.  Combined settlements from the insurers of the delivery van and semi-tractor trailer were substantial.  First Party Michigan No-Fault Benefits were also recovered this young woman.
---
WRONGFUL DEATHS IN DISPUTED CROSS-OVER THE CENTER LINE CASE
The survivors of a double fatality made wrongful death claims against a teenage driver who came over the center line causing a head-on collision.  The defendant teenage driver was also killed.  Insurance retained counsel representing the deceased teen driver alleged that Attorney Day's clients were over the centerline.  It was, in fact, the other way around. – Effective use of physical evidence from the scene and expert Michigan State Police Accident Reconstruction testimony established the teen driver was at fault.  This lead to a settlement for policy limits.  Close scrutiny of insurance policies and investigation into available policy limits from both parents of the deceased teenage driver (residing in two separate households) facilitated stacking of two separate policies from the divorced parents and expanded the recovery to a substantial amount.  First Party No-Fault "PIP" Benefits were also recovered for the family.
---
CHILD SUFFERS LEG AMPUTATION IN UNFENCED RAILROAD YARD
This young boy tragically had one leg amputated and the other seriously disfigured by a train in a large unfenced railroad yard. Children, especially boys, are often curious about trains and too young to appreciate the danger. Attorney Day pursued a claim on behalf of this child based on a legal theory of "Attractive Nuisance." Ultimately the case was settled for a substantial amount using a structured settlement annuity providing payments long into the future.
---
AIRPLANE CRASH WRONGFUL DEATHS
Two people died in a rented private airplane crash.  The cause was unknown.  The first task was to find the airplane salvage so it could be inspected for possible mechanical failure.  The U.S. Coast Guard had searched diligently, but without success.  Attorney Day, after being retained by the widow of one of the victims, put together a search team using sonar and underwater robotic rover.  The search spanned two summers with Attorney Day accompanying the search team on every mission. Eventually the crash debris field was located on the bottom of the deep lake.  Attorney Day then brought in co-counsel, who specialized in air crash litigation.  Suit was filed and the matter favorably settled for approximately 75% of the available policy limits from the insurer of the rented aircraft.
---
OLYMPIC ATHLETE, ACCIDENT VICTIM, INJURED BY DRUNK DRIVER
An Olympic Athlete's life and career were put in jeopardy by a drunk driver who negligently caused a head-on collision.  After numerous depositions and investigation, Attorney Day located witnesses who testified the driver had been "visibly intoxicated" when served at bar earlier in the evening.  This evidence lead to a significant settlement against the liquor liability insurer of the bar in addition to the auto policy limits of the negligent driver. (Miraculously, this dedicated athlete went on to win a medal in the next Olympics.)
---
BABY SCALDED BY HOT FORMULA
A beautiful baby, in daycare, was being held as the caregiver poured over-heated formula into a bottle with a plastic liner.  The hot liquid melted the liner and burned the baby's lower leg.  A policy limits settlement was obtained.  Proceeds were placed in a tax free structured settlement for the future use of the child commencing upon reaching the age of majority.
---
JURY FINDS INSURER OWES BENEFITS FOR CERVICAL DISC INJURY 
This hard-working, older client was rear-ended by a negligent driver and suffered neck pain initially.  Approximately six months later numbness, tingling and pain started to radiate down his arm.  His No-Fault Insurer paid wage loss and medical expenses for a short period of time, but cut-off benefits based on a medical evaluation performed by a doctor the insurance company selected.  The insurance company argued that the arm numbness, tingling and pain, and belated diagnosis of ruptured cervical disc, did not arise until six months after the accident.  Therefore, the insurer argued, the disc rupture and arm pain were not related to the collision.  This case was tried before a jury for three days and resulted in a verdict granting everything the client was requesting.  The Court also awarded interest and penalty attorney fees.
The keys to this favorable jury verdict were effective cross examination of the insurance company's expert witness neurologist, painstaking review of the voluminous insurance company claim file and cross examination of the claims adjuster (who had removed a key document from the claim file). The excellent credibility of the client's treating physician, on direct examination during live testimony, was also essential to the result.  I will always be appreciative that the treating doctor was willing to take time off from his practice to testify live.  This was a brave client who patiently went without a pay check or wage benefits for three years until the case could be won at trial
---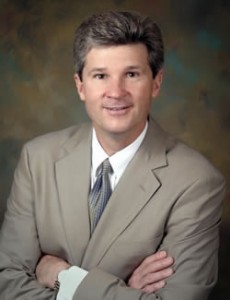 It has been my honor to represent the above clients and many more over three decades of practicing personal injury law.  I only wish we could have done more for them. – Money is never an adequate remedy for a seriously injured person who just wants their life back.
I conduct a low volume law practice and provide personal attention.  It is not a "mill."  Your phone calls will be promptly returned.
Sincerely,
Larry
Lawrence J. Day
Attorney
1594 Kings Carriage
Grand Blanc, Michigan 48439
(810) 603-3400
www.lawrencedaylaw.com
lawrenceday@lawrencedaylaw.com